Wines
A faithful and very complete portrait of Priorat and its wines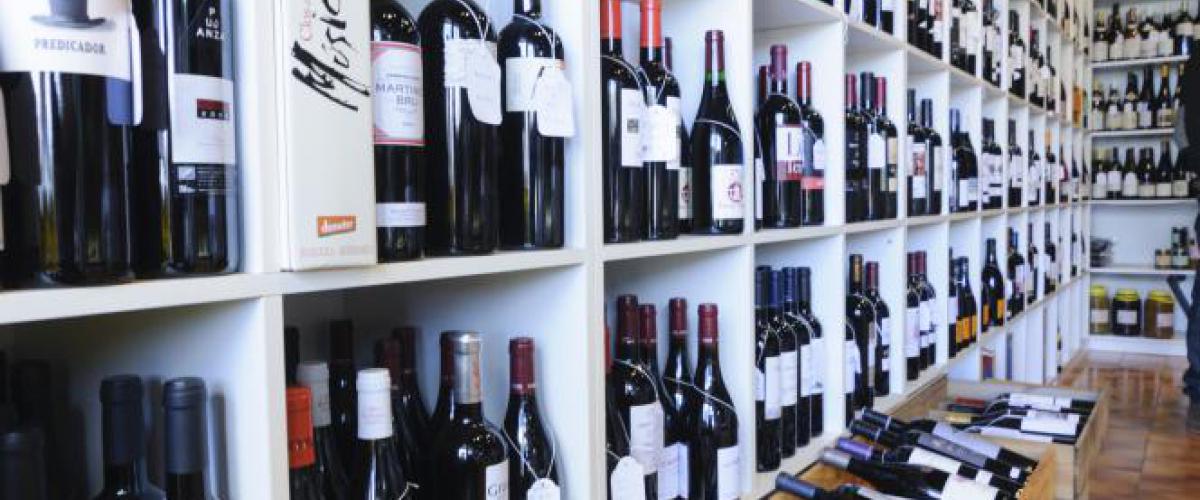 If they say that every bottle of wine tells a story, at Vins i Olis del Priorat we have compiled more than 300 by now! These stories tell of the vineyards, the land, the grape grower, winemakers, wineries...which all help to show you a county and its two wine appellations: D.O.Q. Priorat and D.O. Montsant. These are internationally recognised wine regions thanks to the quality of the wines made here.
From the moment we opened the wine store doors in 2006, we have been adding to and updating our wide range of wines in order to offer you a faithful vision of what is happening in Priorat.
Garnatxa (Grenache) and Carinyena (Carignan)
The Garnatxes (Grenaches) and Carinyena (Carignan) are the most representative grape varieties of the two D.O.s (Designations of Origin) or wine appellations and are the foundation of the wines made here. Other varieties such as Syrah/Shiraz, Cabernet Sauvignon and Merlot, to name but a few are used in most cases to compliment the blend. More and more 100% Garnatxa (Grenache) and 100% Carinyena (Carignan) wines are being made which display the typicity and purity of each variety. In the case of Garnatxa (Grenache) these are very aromatic fruity wines and in the case of Carinyena (Carignan) the wines are elegant and slightly astringent.
Classic wines and new ones to discover
At Vins i Olis del Priorat we offer you wines which have achieved classic wine status. These are famous wines that have been and still are a reference point for many reasons, one of them being the dedicated constancy of the winemaker and wineries that make these unique creations.
And yet, our knowledge of the area has allowed us to discover other wines, wines which have surprised us and captivated us and which we wish to share with you as we believe they are worth getting to know. Maybe, nobody knows, they will be tomorrow's classics!
Wines and terroirs, authenticity and diversity
D.O.Q. Priorat and D.O. Montsant wines transport us to their vineyards, tell us of the climate that year and of the soils where the vines grow. In a county such as Priorat, with very steep hills and deep valleys, Llicorella (slate-based) soils, clay, sauló (decomposed granite), Saldó (a particular kind of slate which is a metamorphic rock which originated as a sandy sedimentary rock), loams….are translated into diversity and nuances which add diversity.
Just like a collage which uses tiny cut-out shapes to make up the final picture, at Vins i Olis del Priorat, we have selected wines which faithfully portray the Priorat.
White wines
Fewer references and in scarcer supply, this is true. However, this should not stop us from writing a whole chapter on them. D.O. Montsant and D.O.Q. Priorat whites stand amongst the best white wines of the world. They are structured, full-bodied, flavoursome whites, which goes without saying in a region such as this. Garnatxa blanca (White Grenache), Macabeu (Viura), Pedro Ximénez, Pansal (Xarel·lo) and other varieties invite us to delve into the pleasures of these white wines.
Organic, natural and biodynamic wines
A new tendency or a going back to our roots? However way you look at it, Priorat producers have always been in favour of using practices which care for their vineyards and their wines. This is why well-known wineries boast organic farming certificates as well as those for natural and biodynamic farming methods. At Vins i Olis del Priorat we have good selection of organic, natural and biodynamic wines.
Generous or Fortified wines, sweet wines, rancis and mistelles...
Sweet wines, rancis (an old wine, similar to a sherry, made using the solera method), mistelles... make up Priorat County's traditional wines and winemaking heritage. We would not have it any other way and for this reason we pay tribute to them in a special area of our store. These are extraordinary wines, with many a story to tell and pleasure to be given: they are "vins generosos" or fortified wines. We are great fans of these wines and love to extol their virtues. This is our small contribution to maintaining the traditional winemaking methods for generations to come.
Wines from other regions
At Vins i Olis del Priorat, getting to know our local produce better has led us to know more about this fascinating world of wine. So we started to add wines from other places such as wines from the rest of Catalonia, wines from other wine regions in Spain and the rest of the world.