Cheese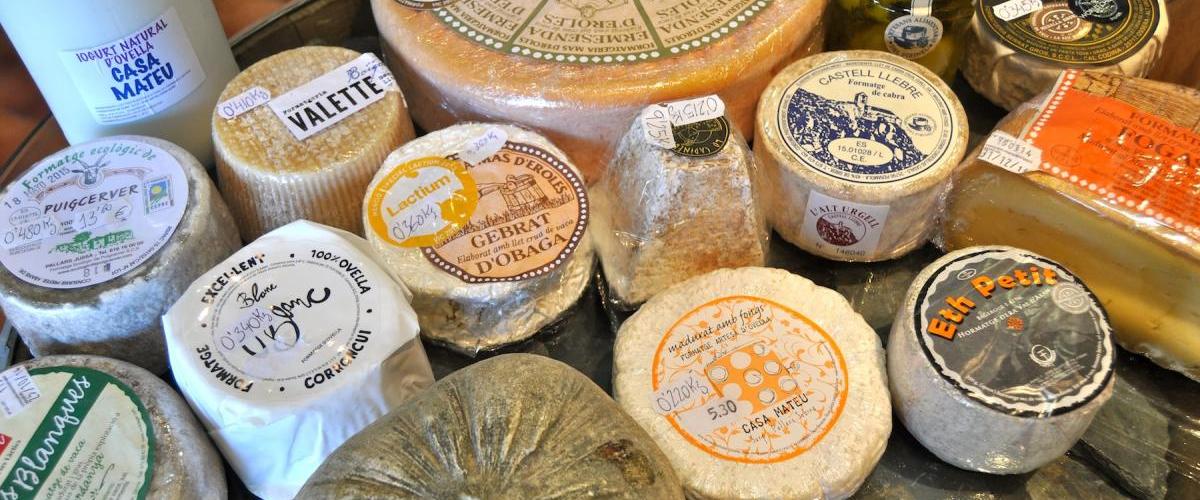 At Vins i Olis del Priorat we are convinced that not enough is said about the high quality of Catalan cheese. We are completely besotted by them and little by little are searching them out and discovering new ones all over the country – from north to south until we have a wide range of cheeses of all types.
Catalunya boasts a long-standing cheese tradition and there are a thousand and one ways of making them: from goat's milk or sheep's milk, cow's milk too. "tupí" (a cheese spread mixed with an eau-de-vie or spirit), "tronxon" (or Tronchon, a cheese from Aragon made from sheep's milk or sometimes sheep and goat's milk together), "frescos" (fresh cheese), "brossat" (made from heating whey from fresh cheese making), "salats" (salt-cured cheese), "tous" (soft ripened cheese), secs (hard ripened cheese) and even sweet cheese... They have been made for ever, but it is also true that in the last few years, cheese-making has taken a great leap forward in terms of quality and care taken by small-scale, craft producers who are pushing the boundaries without losing sight of tradition.
Often, behind many excellent Catalan cheeses, there are producers who have worked hard to change their family farms. By making cheese from the milk made on the farm, they are helping to add value to their products. In this way, they are continuing to believe in cattle farming but viewing it from a different angle, whilst at the same time re-interpreting rural areas and their economy. .
So, nowadays, excellent cheese is being made from one end of the country to the other: in some places the cheese-making tradition is enormously important such as in the Cerdenya, els Pallars or Alt urgell regions in the Pyrenees Mountains. And yet, even in the counties that were not known in the past for their cheese production there are enthusiastic artisans who are making real treasures.